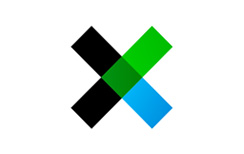 Brand: NeoBux
Website: www.neobux.com
Overall Rating: 6.5 out of 10
Starter Membership: $0.00
Golden Membership: $90.00/year
Founder: Fernando R
A Jewel among the Pebbles of PTC Industry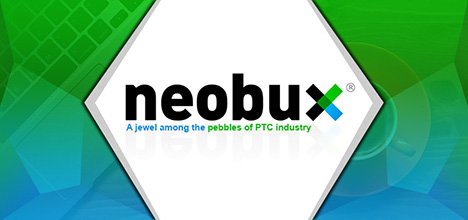 The advent of the internet has made the chimera of a work at home opportunity a feasible reality.
One such opportunity is PTC, which is frowned upon by many for its ambivalent nature.
A PTC (Paid-To-Click) is primarily a website where members are paid for viewing advertisements. It operates as a mediator between advertisers and consumers.
An advertiser pays an amount to display his content on the website, part of which goes to the user viewing the content. This combined with a bulk of GPT components, tallies up the entirety of the PTC business model. With countless websites based on this model amounting to nothing more than ephemeral constructs, PTC is scorned by most reputable marketing gurus. Nonetheless, among the numerous pebbles of the industry, one that has crystallized itself into a jewel is NeoBux.
Ever since its inception in March 2008, NeoBux has survived every stress test without breaking stride. The legitimacy of the platform is reflected in its ability to withstand the tides of time elapsed. Providing optimal rewards to its users for their activities as well as giving large-scale exposure to their web-based business or affiliate offer, the website has achieved a two-dimensional balance.
Whether you're looking to make ends meet or generate consistent revenue with a well-devised marketing strategy, NeoBux can aid to achieve both objectives. It can also be of great utility to advertisers aiming to increase brand awareness and collect leads. You should keep in mind, however, that it's neither a get-rich-quick nor an investment scheme. So without sustained effort and commitment, a nickel-and-dime income is all you have in store.
Distinguished for its instant payments, NeoBux is ever-ready to pay every penny accumulated in your account balance. With millions of members on-board and numerous partnerships, it has built a system interwoven with perceptive innovation and skillful regulation.
A Multidimensional Revenue Source
The revenue source of NeoBux has virtually seven dimensions to it. Which include paid ads, marketing surveys, coin offers, mini jobs, the AdPrize bonus, free online games and the referral system.
The Paid Ad Cluster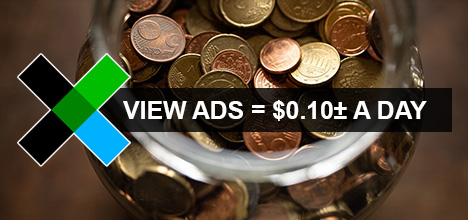 Since it's a Paid-To-Click site, the most intuitive method of making money on NeoBux is viewing sponsored advertisements.
Clicking a cluster of 10-20 ads available at a specified time could easily translate into a daily gain of $0.01-$0.02.
Quoted below each title and description, is the amount of money that your account will be credited with for the visualization of an ad. This amount, dependent on the ad's duration, varies between $0.001 and $0.02 per click.
The ad exposures can be divided into six categories. Purple fixed, orange fixed, micro, mini, standard and extended. Both fixed and micro exposures are displayed for 5 seconds ($0.001), mini exposures for 15 seconds ($0.005). Standard and extended exposures have the respective lengths of 30 ($0.01) and 60 seconds ($0.02).
Enabling the AdAlert extension will allow you to keep an eye on every ad that surfaces for each new purchase placed by advertisers. With the ability to validate more ads (100+ potentially), your chances of finding the ones with higher rewards increase. Given this scenario, your optimal income could be around $0.10+ per day.
Although free and quick, the process is limited in its potentiality. Therefore, a requisite for achieving a higher level of income is the apt utilization of the referral scheme.

The Lucrative Marketing Surveys
The surveys available on NeoBux are among the highest paying in the PTC/GPT industry. Pollfish, Yuno, YourSurveys, Samplicio.us and Surveytime are the five third party providers of such surveys. Survey participation is the primary earning method for a lot of users, due to its high reward potential.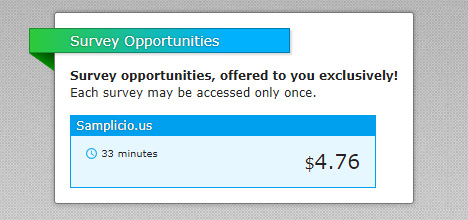 The completion of a survey can help you pocket anywhere between $0.09 and $10.
The length of which varies widely, depending on the survey subject.
Profession, interest, location and other determinants influence the number of surveys you get on a daily basis. Their availability and rewards are also governed by these factors.
A flair for taking surveys could lead to the supplementation of a few hundred dollars to your monthly earnings. Inattention shouldn't be the reason for neglecting such an opportunity. Hence, you should promptly create your free account on NeoBux.
The Bountiful Coin Offers
The offerwalls of NeoBux are replete with Coin offers. Participants of offers have to watch videos, test new products and services, download apps or sign up for websites in order to complete them. The seven third parties Persona.ly, OfferToro, AdscendMedia, AdGateMedia, AdGem, aye-T-Studios and RevenueUniverse are the providers of these offers.
Although there's variance in compensation, partaking in the maximum number of offers will help you find the ones catered for you. Their incentives are likely to be less than that of surveys. Nonetheless, offers with comparatively greater profitability can be availed by entering your credit card credentials. The net gains of such offers largely preponderate the participation expenses. So if you're not hesitant to share your credit card information, you'll be rewarded handsomely.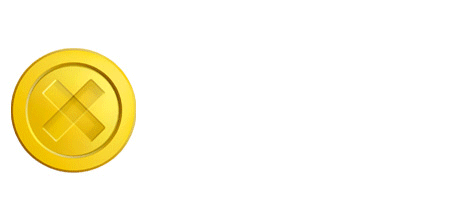 As can be inferred from the name, Coin offer inducements are paid in NeoBux Coins. For security reasons, Coins remain pending for 60 days before being credited. After which, they can be converted directly to your main balance. The rate of conversion is given below:
2,500 Coins (= $0.8 per 1000 Coins) = $2
5,000 Coins (= $1.0 per 1000 Coins) = $5
10,000 Coins (= $1.1 per 1000 Coins) = $11
20,000 Coins (= $1.2 per 1000 Coins) = $24
30,000 Coins (= $1.3 per 1000 Coins) = $39
40,000 Coins (= $1.4 per 1000 Coins) = $56
60,000 Coins (= $1.5 per 1000 Coins) = $90
80,000 Coins (= $1.6 per 1000 Coins) = $128
100,000 Coins (= $1.7 per 1000 Coins) = $170
The Flexible Mini Jobs
Cumbersome for beginners, mini jobs offer satisfactory pay. Unlocking higher level jobs with better payouts requires gradual progression and ascension of levels. In order to access level 1 jobs, 100 "test questions" need to be answered with a minimum accuracy of 70%.
Once levelled up, the pay per task will increase substantially, and you'll be inundated with the number of tasks entailed in a single job. A handful of members are probably making a living through the daily execution of 300-400 tasks.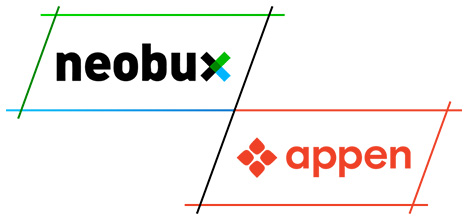 Appen is the sole provider of mini jobs.
They can be a compensatory substitute for the lack of survey availability in countries such as Philipines, India and Bangladesh.
Immediate reward allocation isn't possible. You'll have to verify your work and receive approbation prior to that.
Due to their flexibility, mini jobs can be performed in accordance with your desired schedule. Standard members are given an additional 18% bonus per dollar earned. In contrast, a 30% bonus is given to Golden members. The amount of bonus you can accumulate is infinite and will be credited without delay.
The AdPrize Lottery System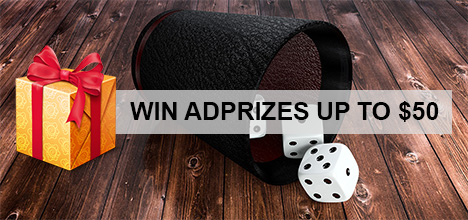 In addition to the financial reward, every ad viewed will help acquire four "AdPrize".
The NeoBux AdPrizes stay valid for a period of 240 minutes.
Should you choose to use them, you'll have to click the blue rounded square which quotes the AdPrize number. This will cause an advertisement to load in a new tab.
The number of AdPrizes quoted is the number of ads you have to see. Each validation message will appear stating whether you've won something or not. Prizes include NeoBux Points (10 to 10000), cash rewards ($0.25 to $50) or even a Golden membership $90 in value.
NeoBux Points have no utility beyond the platform. They can't be converted into dollars and are used exclusively for the following purposes:
Membership Upgrade. The yearly Golden membership can be purchased with 30000 Points.
Rented Referral Extension or Recycling. Points can also be spent on renewing and recycling the referrals you've already rented.
Direct Referral Limit Increase. For 500 Points you can increase your direct referral limit by one referral.
The probability of winning something through AdPrize is fairly decent. But whether that justifies the viewing of a dozen more ads is entirely subjective.
The Gratis Online Games
Apart from being a work at home opportunity, NeoBux is also a platform for free online gaming. A 2 minute game session will earn you $0.001. You can avail yourself of 100 game sessions every 24 hours. Gaming beyond this limit is permissible but without profit. The games available come in a variety of genres and are provided by Arkadium.
The Bipartite Referral System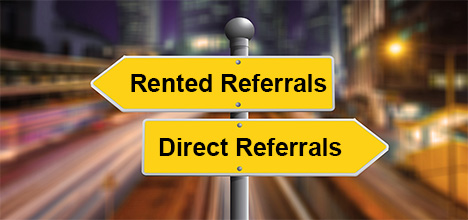 NeoBux is the first of its kind to introduce a two-pronged referral system.
The first prong of the system gives a user the unique opportunity to rent referrals, and the second prong is analogous to a traditional affiliate model.
Therefore, NeoBux referrals are partitioned as rented and direct. A sketch for each type is given below:
Rented Referrals (RR). Rented referrals are members that either registered without a referrer or former direct referrals of a sponsor who sold them to NeoBux. With every view of an orange fixed advertisement, a rented referral helps you receive a commission. Implying a daily earning of up to four affiliate commissions per referral. In the rare event of their membership upgrade, the number of commissions will rise to nine and above. At scale, it can substantially expedite the earning process. Nonetheless, it does come with a risk. As neither referral activity nor profitability is guaranteed.
Direct Referrals (RR). Any user that registers using your username as their referrer becomes your direct referral. This occurs autonomously, when a user clicks on your cookie embedded referral link upon seeing or receiving your invitation. The user will be visible in your downline at the moment of his account creation and you'll henceforth be eligible to earn from all his future activities.

As a Standard member, you'll earn $0.0005-$0.005 per click and up to $0.01 for a premium upgrade. The commission rewarded mostly comes from the orange fixed ads and intermittently from standard or extended exposures.
Offers completed by your direct referrals can help generate a 20% referral commission.
You'll also be recompensed 12% of your referral's earnings from mini jobs. These commissions are credited every 24 hours between 19:00 and 19:04 server time.
The Chief Allures of NeoBux
Predominantly Cost-free. Although NeoBux is the kind of work at home opportunity that requires you to spend a hefty amount in order to unlock its full potential, it's nonetheless free to join and can be leveraged without cost by anyone who has access to a computer with an internet connection.
Reliability. NeoBux was accredited ISO 9001 for its superlative quality management and ISO/IEC 27001 for its unassailable information security by the Portuguese multinational certification company, 

Empresa

 

Internacional

 de Certificação (

eiC

). Hence, it's a safe bet to build a long-standing business on the firm grounds of its trustworthiness.
Global Accessibility. NeoBux has no regional restrictions in place and is accessible internationally. Also, the variety of payment options available encompass a wide range of global demographic. This is of great benefit to those whose inability to employ themselves online is tied largely to their country of residence.
Immediacy of Payments. Unless your preferred method of payment is 

Tipalti

, any withdrawal request made will be processed immediately. In case of a 

Tipalti

 withdrawal, a 24 to 48 hour waiting time is required.
The Hindrances
Albeit feasible, the idea of building a full-time income on NeoBux is difficult. This is partly due to the undermentioned impediments which hinder the process:
Dullness & Limited Income. With each click usually paying from $0.001 to $0.01, you'll quickly feel yourself stagnating. This, coupled with the monotony of taking surveys is what derails a user from advancing. Perseverance and the implementation of a sound strategy are requisites for avoiding such novice errors.
Regionalized

 Earning Potential. The tier-based income potential of NeoBux is at its highest in the US, UK and some parts of Europe. Therefore, a member residing in a tier 2 country will have an income that's inexorably lower.
Mid-Survey Discontinuation. As you vacillate answering the multiple choice questions of a survey, a message may appear abruptly to prompt its discontinuation. This happens when the system deems you ineligible for survey execution from the answers you've given hitherto. Such instances leave many users disinterested in future engagement.
Direct Referral Limit. Another impeding constraint on NeoBux is the number of direct referrals you can have as a standard member. Your eligibility to own referrals depends on you being a user for over 15 days and the clicking of more than 100 ads. Meeting these criteria will set your referral limit at 30, which increases slightly with seniority. An instantaneous extension of this limit requires a membership upgrade and additional pack purchases.

Golden: 200
Golden/Emerald: 300
Golden/Sapphire: 300
Golden/Platinum: 400
Golden/Diamond: 400
Golden/Ultimate: Unlimited
In spite of the challenges, while it's a bit of a conquest to generate a 4 figure monthly income, a 3 figure income is more than possible. But for that to happen, you must initially utilize the GPT aspect of the platform through thick and thin. Once you've accumulated enough capital for a premium upgrade and can manage any expenditure for team building, you must do your due diligence with consistency. As achieving above average results, requires your efforts to be the same.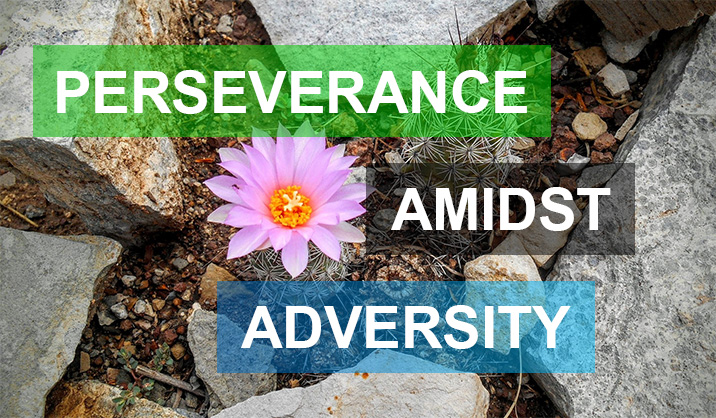 Ownership and Location
On March 25th, 2008 the success story of NeoBux began with a preregistration phase. Shortly after, its official commencement was marked on the 30th of April. With due discretion, the owner of the company appears with a ubiquitous "Admin" tag in the forum. Investigating further, his real name was revealed to be Fernando R (full name concealed for privacy concerns).
The role he occupies encompasses from the development of the application to the management of the site structure. IT, marketing, and financial consultants also aid in ensuring the best possible outcomes. Moderators and support personnel are overseers of the remainder.
LOCATION: NeoBux is headquartered at R. Eng. Ferreira Dias 924, Porto, Portugal (open in Google Maps).
The quoted address is apparently inside the Aviz Trade Center, a business hub that provides office locations and other related services. The private limited company operating the business is NeoDev, Lda. It's been assigned the Número de Identificação Fiscal (NIF) by the tax and customs authority of Portugal.
Adept Management of Rented Referrals
The rented referral system was introduced on NeoBux as a surrogate means to distil downline income. However intuitive ostensibly, its apparatus can be puzzling and needs adaptive management to be utilized properly.
Tenancy Extension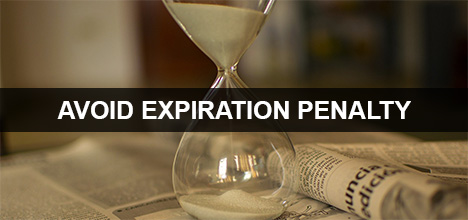 The rental period of a referral can be extended at any time before its expiration date.
A longer period correlates to a higher discount rate, with 30% being the highest.
The renewal options available are 15, 30, 60, 90, 150 or 240 days. Letting your referrals expire can lead to the incurrence of a small penalty fee ($0.01-$0.05+). Tallied up, the loss can be substantive, especially when team members number in the thousands.
In order to use NeoBux without expenditure, your earnings need to accumulate into dollars. A common mistake is to empty your account balance of $0.60 for purchasing the first pack of 3 referrals. It's better to garner monetary flexibility in the beginning. As the extension of referrals to a significant renewal period will maximize the profit margin and improve ease of management.
Your decision to rent referrals through one of the payment methods available should also include their extension. A few referrals extended for 240 days have a higher chance of reaching profitability than a plethora not covering their own cost.
Strategic Recycling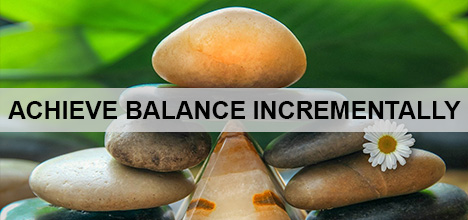 A strategic approach to recycling can help improve the standard activity of referrals with reduced expenditure.
The strategy needs to be tweaked until the right balance between saving expenses and boosting median activity is found.
Your objective is to bring about a superior net margin with the same cost structure by increasing the overall activity of your team.
While manual recycling has a cost, NeoBux offers free replacement for referrals that exhibit 14 days of inactivity. The auto recycling process occurs within 24 hours of a referral being marked as inactive. Certain premium upgrades include a shortened replacement period as an added benefit. You must ensure that your referrals stay unlocked in order for their replacement to ensue. Leveraging this free recycling feature can aid to reduce maintenance cost alongside retaining a lively referral list.
Schematic Recruitment of Direct Referrals
To capitalize optimally on the affiliate system of NeoBux, a proper recruitment scheme needs to be implemented. The enlistment of inactive referrals is of no utility. A distinctive platform presentation meshed with a systemized promotion of NeoBux to its target audience can greatly facilitate the acquisition of a vibrant list of referrals.
Country-specific Market Exposure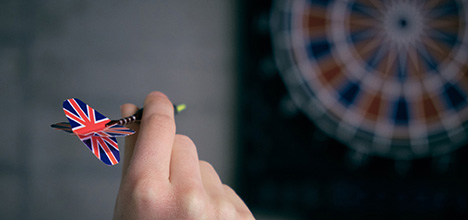 As stated earlier, the varied availability of surveys/offers is mostly dependent on geolocation.
Thus, knowing which countries perform best can be of enormous benefit.
Statistically, North America offers the most bounteous pay due to surveys and offers being available in abundance.
The uppermost commissions are resultantly generated by active referrals of the continent, notably from the US and Canada. The UK, Germany, France and Australia are next in order. Data extrapolated from a representative sample of 5000 referrals also depicts Mexicans to be proficient. Three of them comprised the top five earners of the sample, with each completing over a thousand offers.
Exposing NeoBux to the above mentioned demographic will allow its affiliation power to be harnessed effectively.
Imaginative Website Exposition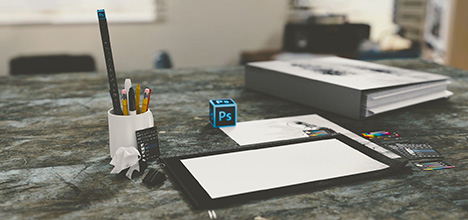 With thousands of affiliates robustly engaged in team building, a website exposition that differentiates itself is essential for marketing success.
Exploring different advertising media as well as presentation methods is a good exercise. Recommendations listed below are known for their efficacy:
Prioritize Pay-per-click Advertising. A view/impression based advertising approach isn't ideal if you want to gain a competitive edge.
Employ Personalized Marketing Tools. Contrary to the convention, the usage of customized banners branded with a well-designed logo can improve both click-through rate and conversions. Custom-made splash/landing pages are also marketing assets of vital importance.
Expand Marketing Knowledge. Exploiting any affiliate system to its utmost demands an extensive knowledge in digital marketing. This principle also pertains to the referral scheme of NeoBux. An online course in affiliate marketing can aid amply to attain that knowledge. Traffic derived from building a blog and writing articles on NeoBux will have a higher propensity for activity. Therefore, an online marketing course that provides you with the tools needed for website creation and content writing can prove a boon to your digitized entrepreneurship.
NeoBux and the Crystallized Language of Green and Blue
The minimalist UI design of NeoBux encapsulates the simplistic hues of its business model. Predominant in its color palette is green, blue and their intermingling. The two prismatic colors, emblematic of our most primordial feelings: growth and grief.
Such is the odyssey of NeoBux, the green of which will invite you to new horizons. The multitude of surveys, the abundance of offers and the ability to rent referrals may make you envision many income prospects. But as you venture through each of these methods, their limitations will become apparent. And the blue of uncertainty, doubt and hopelessness will ensue.
At this juncture, instead of giving in, you must forge ahead with your inner green of resilience, which will then merge with the blue of distress to uncover ways of mutual transformation. Despair (blue) will reshape hope (green) into prudence, poise and acuteness, whereas hope will restructure despair into calmness, diligence and discernment. Through this metamorphic dance between two colors and its periodic recurrence, a journey that once seemed amorphous will crystallize to pave the way for wealth.

Note: The masterfully composed piece affixed to this blog post is by Mary Lattimore. I feel it evocatively conveys the overall tone of the post. Do take time to discover more about her otherworldly music.
Please inquire or share thoughts below in the comment section. I'll attend to them cordially and respond in accordance.